Top 3 Magical-Themed Hotels in London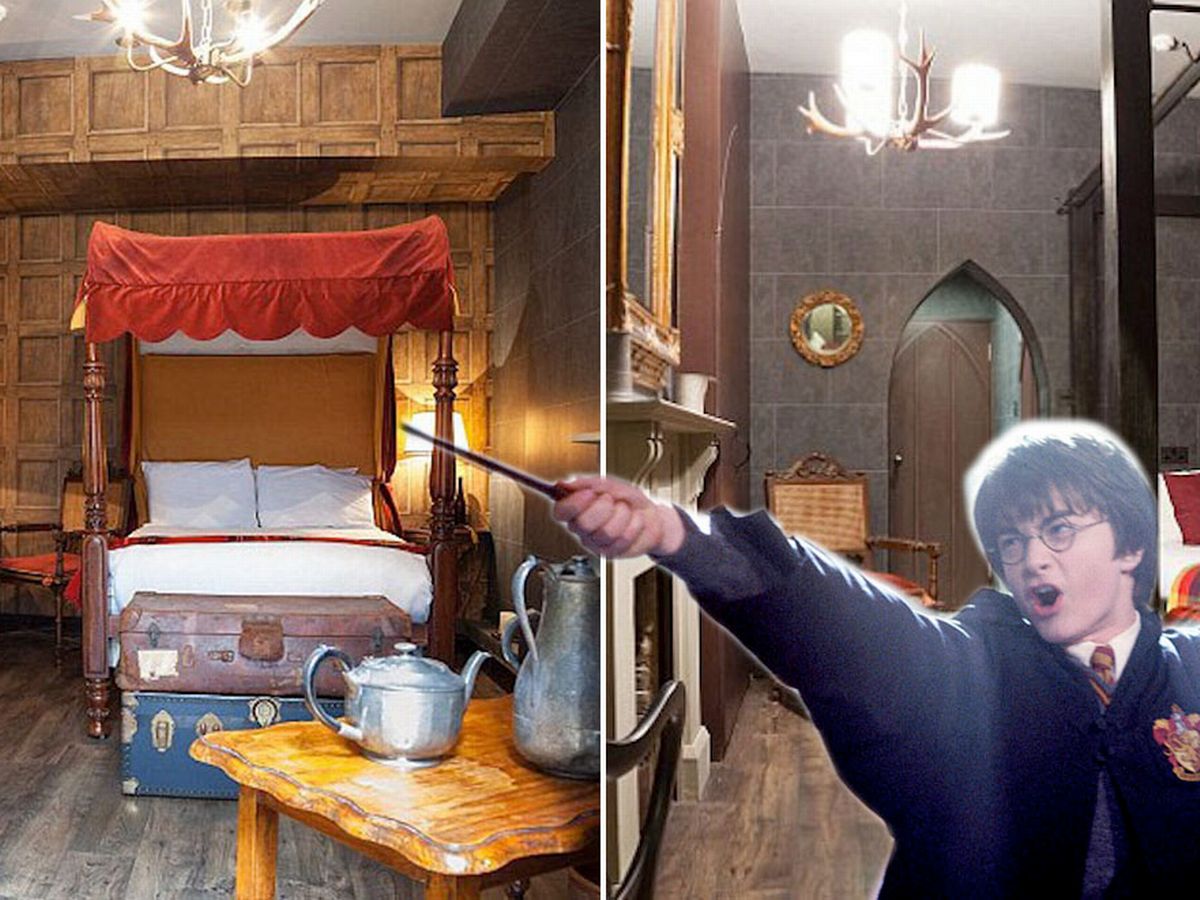 London is an absolute hub and mecca for the quirky, from style to fine dining, the experience and want for the unusual can be easily obtained that its now becoming the norm. Here we shine a light on the magic that resides in the quirky hotels in the capital that will leave you positively spellbound.
Georgian House Hotel: The Wizards Chamber
Often quoted as the Harry Potter Hotel or Harry Potter Experience (but not by the hotel themselves or they would face a lawsuit) this Georgian setting is the ideal setting for a wizardry wonder that could be mistaken for something out of the children's movie series.
Tucked away in the lower ground floor, you will be safely far from others to conduct your spells and incantations. Leading you to your room is a portrait-lined passageway which is washed with the light of candles as shadows play across the walls towards your chamber.
You will be greeted by a castle detailing with a gothic feel and stained-glass windows. You have a four-poster bed within a stone wall room with archways, cauldrons, trunks and lush velvet curtains to create the perfect ambiance.
The hotel also provides smaller accommodation classed as the Enchanted Chambers which are designed specifically for couples that wish to rekindle a little magic of their own. Wink, wink, nudge, nudge.
Wizard of Oz
Follow the Yellow Brick road and wind up inside the splendour that is the Wizard of Oz-themed room that is inside of the Highway66 Motel in Ealing, London. A hotel purely based on all things americana, they have gone full tilt with this room, dowsed in lush emerald greens and even has its own yellow brick road and wicked witch of the East shoes.
This is a reserved accommodation that has a 3-month waiting list, so if you want to visit the Emerald City, get your name down asap and you will no-longer be saying that there is no place like home as this will leave you in spellbinding awe.
Legoland Castle Hotel
There is nothing more magical than the power of imagination and Legoland Castle Hotel is able to capture the imagination across many levels. There are 250 Lego castle rooms with a choice of Knights and Dragons or Royal Princess or Magical Wizard. As you can imagine, bookings go pretty fast. With your hotel room booked, you can enjoy all the usual amenities of Legoland including our theme park and water park.
When booking at Legoland each room comes with spectacular Lego features that will keep your little ones busy for hours. Short stay bookings are advised. Additional premium rooms are available with a Pirate room Adventure room, and a Ninjago room which offers the Lego's exclusive ninja sleep over. Don't worry, no ninja's will be hired to attack the children whilst asleep. That comes under special request. Wink!