London welcomes hundreds of thousands of visiting Indians every year, and the number is going up and up. In fact, Indian tourists now spend more in London than any other nationality. It used to be the Japanese, but we have long since left them in their wake. One of the main reasons why us Indians declare they visit London is to see family and friends. We also enjoy seeing the iconic landmarks and historic buildings and visiting the locations of Bollywood movies. Whatever our reasons are for visiting London, we need a place to stay and this site is dedicated to helping Indians, of all budgets and classes, find the perfect hotel to stay in during your stay.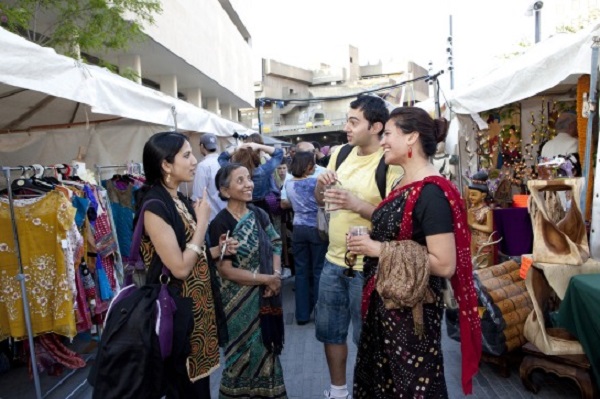 Plenty of Options Available to You
In 2020, it was estimated that just under 8,000 new hotel rooms had been opened in 65 new hotels across London, meaning that there is now close to 167,000 hotel rooms located across the capital. London is a city that everyone across the world wants to visit at least once, so the number of hotels and hotel rooms are going to continue to increase. This is great for us Indians as it means that we have plenty of choice when it comes to selecting a hotel to stay in when visiting London. No matter what type of hotel you are looking for, we guarantee you will be able to find the perfect one for you in London.
Different Themed Hotels
There are many different themed hotels around London, and below we are going to take a quick look at safari-themed hotels, cricket-themed hotels, casino-themed hotels, and magic-themed hotels.
Safari-Themed Hotels
When it comes to safari-themed hotels in London, there is one that stands head and shoulders above the rest and that is the Chessington Safari Hotel. This hotel has been completely inspired by the African safari park that is located next to it, with each room having a lot of wildlife inspiration. In fact, they have done such a great job that you would be forgiven for thinking that you were in South Africa and not in London. If you are visiting in the summer, leave a window open while you sleep and you might just wake up to the majestic sound of lions roaring. The restaurant and bar have been built overlooking the animal reserve, so you can enjoy a beer or a lovely meal while enjoying a majestic view. Chessington is just 35 minutes away from Central London by train, so you are definitely not too far away from all the other attractions that London has to offer.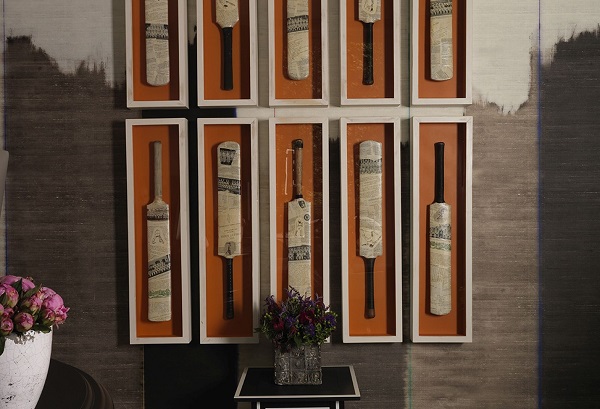 Cricket-themed Hotels
Us Indians absolutely love our cricket, so what could be better than taking a trip to London and staying at a cricket-themed hotel? Nothing is the answer to that question. When it comes to cricket-themed hotels in London, it is fair to say that Dorset Square Hotel sits at the top of the pile. This hotel is located just minutes away from the Lord's Cricket Ground and Regent's Park. Dorset Square was where Lord's was originally built, and little bits of turf cut from the square's garden across from the hotel are still being sent to cricket stadiums across the world. With such a rich cricketing history nearby, it makes perfect sense that the hotel has a cricket theme. You will find cricket memorabilia on the walls in the guest area and drawing room, which include signed bats by cricket legends such a Sir Gary Sobers. The cricket theme extends to the bedroom as well as the handles on the wardrobes are small cricket balls. We really do recommend this hotel to all cricket fans. There is a tube station close by, so you do not have to go far to travel to the attractions that you want to visit.
Casino-Themed Hotels
If you want to spend your time in London in style and luxury, then you should consider a casino-themed hotel. There are plenty of great choices throughout the capital, although you will need to spend a pretty penny to spend a few nights at them. So, what is the best casino-themed hotel in London? Well, we do not think that many will disagree with us when we say that the Ritz is at the top of the list. This hotel combines splendor and elegance to provide its guests with a unique experience. They have their own casino onsite that is open every hour of the day where hotel guests can enjoy popular casino games such as poker, blackjack, and roulette while sipping on some exquisite cocktails. You do not have to go to Las Vegas to get a taste of the high life. When you have worked up an appetite gambling, you can go and satiate your hunger at the Michelin-starred restaurant on site. This hotel is situated right in the centre of the city, so you are close to all the main attractions.
Magic-Themed Hotels
If you are a huge Harry Potter fan, and many of us Indians are, then you will be glad to hear that there is a hotel in London that has a Harry Potter theme. The rooms at this hotel, which are called "Enchanted Chambers" and "Wizard Chambers" have been inspired by J. K. Rowling's wonderful books, and when you spend a night here you will feel that you have just spent a night at Hogwarts. The door to the room is a concealed bookcase and the decor gives the feel of a gothic castle complete with stained glass windows and flickering candle lights. There is a four-poster bed in each room, and you will find cauldrons and goblets too. This hotel is located just a stone's throw away from Victoria Station, which is extremely handy. You will be glad to hear that there are no ghosts though.